Commercial Office Cleaning Services
in Marion, Illinois Area
The first step of a successful business starts with a clean environment. If you keep having to hire new janitorial service because they weren't keeping up with your standards or they weren't reliable, Divine Cleaning & Design is proud to be able to offer the reliability and professionalism that you need. We offer commercial janitorial services for businesses in Marion, Illinois and throughout Southern Illinois. Whether it's office cleaning or you need your reception/lobby area cleaned and sanitized to offer customers a great first impression, Divine Cleaning & Design can help!
Dust & Disinfect All Areas
Clean & Disinfect Bathrooms, Elevators, Kitchens & More
Window Washing & Glass Cleaning
Chrome Polishing
Commercial Carpet Cleaning
Upholstery Cleaning
Vacuuming, Sweeping & Mopping
Pressure Washing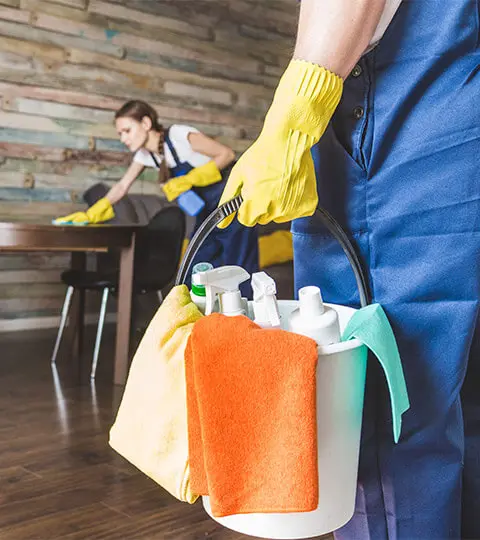 We Offer A Daytime Cleaning Schedule Designed Around Your Needs
Divine Cleaning & Design can clean your work environment without having to disrupt your business. We provide a cost-effective daytime cleaning service which reduces costs because you don't have to waste energy expenses. This is because we don't have to have a cleaning staff on-site after business hours, which means there is no need to run lights or heating/cooling systems after hours. Having a cleaner work environment contributes to employee productivity levels and an additional result is cleaner, healthier air, which can limit the number of sick-day absences.
Why Divine Cleaning & Design
We're proud that people in the Marion, Illinois area know they can call on us for quality cleaning service. We're a fully insured business that customers know will put their needs first. Customers know that our trained professionals have the experience needed to make carpets look like new. We accept Discover, MasterCard, Visa, Cash, and Check for payment and we'll never hit you with any hidden charges. Contact us with any questions you have, and we'll be happy to answer..